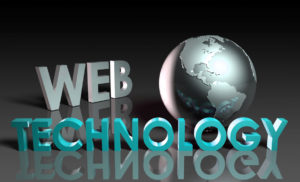 More and more applications are moving or have moved to the web.  Equipment control systems are well down the track with CHEP, Loscam and PalletWatch all having web applications.
Web applications have advantages over desktop based systems, a major one being price.  A second major reason is the ease by which users can access a web based system.  There is no need to install software on your hardware and there is minimal requirement for support from internal IT services.
CHEP
CHEP has recently held a number of forums with their customer base and have provided information on their new developments.  One of these areas is in technology.
Whilst their desktop based equipment control system, CHEPMate, is still in use it is making way for web based systems.  The CHEP Portfolio system is web based and has  been around for quite a few years now.  It has been replaced by MyCHEP and CHEP have announced that PortfolioPlus will be phased out at the end of June 2019.
Loscam
Loscam have also been active in developing their Loscam Online application.  Their v4 version is now being used although there are some customers still using their desktop based HMS system.
PalletWatch
PalletWatch is a web based application which can handle CHEP and Loscam equipment.  PalletWatch is widely used throughout Australia and is used by such well known companies as Star Track, Target, GPC, Toll Group, Bostik, Winc and many more.  More information can be found by clicking on the following link – PalletWatch.