Pallet Transfer Authorities (PTA)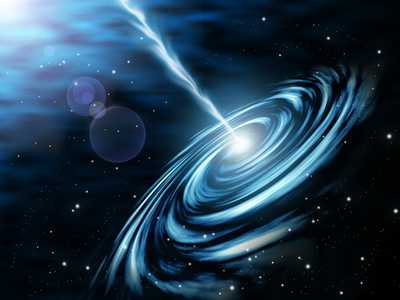 Many pallets are lost in black holes in the universe.  One of the many ways pallets are lost is through Pallet Transfer Authorities.
Question:     What is a pallet transfer authority?
Answer:     It is like a blank cheque.
Pallet Transfer Authorities (PTAs) are used by some companies, such as Metcash, Big W and Bidfood.  Sites which issue PTAs do not accept pallet transfers you raise instead they require that you use their PTAs.  A PTA is given to the driver when he/she delivers to their site.
The problem with PTAs is that they are like a blank cheque, i.e. they can be used to transfer pallets off any account.  Some carriers like them as they don't have to worry about their driver having a pallet docket with him when he does the delivery.  Some carriers also gain pallets through PTAs as they transfer pallets off their account instead of off the sender.
Carriers using PTAs to transfer pallets off the wrong account can be simply an error but it is a case of sender beware.
If you are sending pallets to a PTA site then you could consider transferring the pallets to the carrier then you do not have to worry about getting the PTA back.  If you don't transfer to the carrier then you should keep a record of your despatch to a PTA customer so that you can ensure that the PTA is returned to you.  This can be done in pallet control systems like PalletWatch where you can print out a report showing outstanding PTAs.  If you don't have a pallet control system capable of keeping track then you could use manual methods such as putting a copy of the con note, etc into a tray until the PTA turns up.  You could also use an Excel spreadsheet.
Some carriers are notorious for taking months to return PTAs to senders.  If it is taking too long to have them sent to you then ask the carrier to email them to you as soon as possible.  Another problem which can arise is that a carrier may claim to have posted PTAs back but they are never found.  In some cases the PTAs will be attached to the carrier's freight invoice which is received by accounts and then filed with the pallet controller never being aware that the PTAs are lurking in an accounts file.
In a recent example a wholesaler despatched some pallets to a PTA site in another state.  Months passed and no sign of the PTAs.  The PTA site  was contacted and they said they could not assist.  The carrier was contacted and they said they would need the PTA numbers from the PTA site.  What makes it even more difficult to trace is that the carrier would probably have delivered a load consisting of consignments from multiple customers and would have received one PTA.
It is highly likely that the carrier has used the PTA to transfer pallets off their account but the wholesaler is forced to do the follow up work to get the pallets transferred off their account.
Ideally, Pallet Transfer Authorities should be banned.  Companies who use them should consider the potential liability which could lay dormant for years.  A PTA is undisputed proof that the company received the pallets.
It would be good if any company who issues PTAs had a  process in place to identify who they issued the PTAs to.