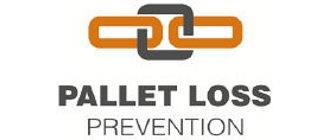 Our company's history
Pallet Loss Prevention has been helping companies throughout Australia for over 15 years. Founded by John and Veronica Stuart, they left the corporate world behind to help companies with their pallets.
John is a former supply chain manager who had held senior management positions with Cadbury and Simplot Australia. With a blend of academic excellence, having a Masters in Business Logistics, and a varied employment history which included grass roots experience for over four years as a truck driver he is well qualified to understand the challenges of pallet control in even the most complex supply chains.
Veronica is a qualified accountant with a Bachelor of Economics and holds a CPA qualification. She is also an expert in pallet management. Veronica now heads up Pallet Loss Prevention whilst John heads up technology company, Pallet Command Software. Its main application is PalletWatch. It is in use around Australia with very large multi-site companies as well as small, single site companies.
This combination of Pallet Loss Prevention and PalletWatch software enables us to provide a complete solution.
Our senior account management team
Veronica Stuart
Veronica heads up Pallet Loss Prevention and has an amazing team helping her. Veronica has been involved in pallet management for over 15 years and loves numbers. She has a Bachelor of Economics and as a keen marathon runner Veronica will be with you for the long haul.
Tania Christie
Tania has been working for us for over 6 years. She has a passion for pallets and some of her customers have been with her since she started. Some of her long term customers are Toll Group and Don Watson Transport. Tania had previously worked in the banking industry so she also loves numbers – especially if they are positive numbers. She is also partial to wine and chocolates.
Yvonne Dakis
With over 5 years working for Pallet Loss Prevention, Yvonne shares our passion for helping customers. Many of them have also been with her since she started. These include Bostik and Bell Total Logistics. Yvonne is one of the nicest people you will meet in the dark world of pallets.
Kathryn Toll
Having worked internationally and in Australia for one of the big accounting firms, Kathryn brings number crunching to a whole new level. Her customers include Staples, one of the largest stationery supply companies in Australia. Kathryn is also a basketball player and coach.